Pos Laju parcels from all around the Malaysia first reaches the KLIA Hub (Pos Malaysia International Hub) and they are then dispatched to their original destinations. Check Poslaju tracking status from here if you wish to know the location of your package at a blink of an eye!
Why All Pos Laju Parcels are Sent to KLIA Hub?
All the parcels that you receive from Poslaju are routed through the KLIA Hub because of the standard operating procedures of Pos Malaysia. This is a common thing you will notice in all tracking information when you receive a parcel from Pos Laju. You will see "Pos Laju Transit Office (KLIA Hub)" in your tracking status.

While this is a standard procedure to forward the parcel to Poslaju KLIA Hub, a lot of users have complained about the package being stuck at the parcel hub for many weeks and in some cases even months.
Why is My Package Stuck at Pos Malaysia International Hub?
Well, that might be because of the Movement Control Order (MCO) passed by the government due to Covid-19 pandemic. And that resulted in over 600,000 daily parcels routing towards KLIA Hub Poslaju in the month of May 2020.
This caused delay in parcel deliveries and the parcels that got stuck only increased as the time passed. It was really frustrating for the customers to not receive their package on time but believer us, Pos Malaysia worked very hard to fulfill all the orders following the MCO orders.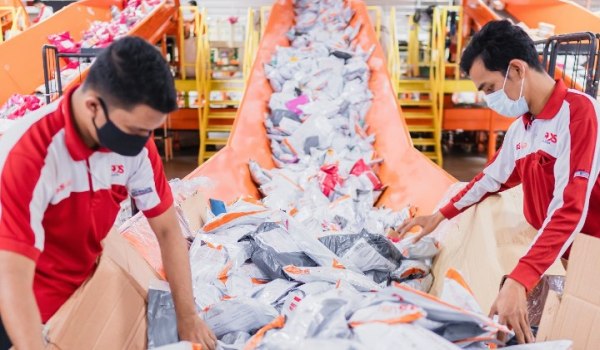 As of now, the process has become a bit smoother as lesser parcels are being received at KLIA hub as compared to earlier. But there are a lot of users who still complaint about their parcels getting stuck at Poslaju hub KLIA. This might be due to less working staff at Pos Malaysia or may be the overflow of parcels is still on!
I will figure this out and get you an update for you as soon as I get a reply from the officials regarding this issue. Till then, stay tuned to this page for further updates.
By the way, if you ever wished to contact the Pos Malaysia International Hub, I am going to share their contact number and email IDs too so that you can contact them quickly and get an update regarding your package.
Check your parcel status from this tracking box.
Poslaju KLIA Hub Contact Number
Here are the contact numbers to connect with KLIA Hub Pos Laju.
+60 3-8787 3871
+60 3-8777 3777
KLIA Hub's Operating Hours
Here are the details of operating hours of Pos Malaysia's KLIA hub.
Monday to Friday: 8:30 AM – 5:30 PM
Saturday: 8:30 AM – 4 PM
Sunday: Closed
KLIA PosLaju Hub Address & Location
If you want to reach out directly to the KLIA Hub of Pos Malaysia, you can note down the below address for the same.
Jalan Klia S1, Kuala Lumpur International Airport, 43900 Sepang, Selangor, Malaysia
Here's the address of the Pos Malaysia International hub if your parcel is to be delivered out of country (Malaysia).
Lot 13A, Bgn Terminal Utama, 64000, KLIA Sepang, Selangor, 64000, Malaysia
And if you wish to directly drive to Poslaju KLIA Hub, here's the location on Google Maps to follow in order to reach Pos Malaysia International Hub.
I hope you've now got enough information about Pos Malaysia's Kuala Lumpur International Airport Hub. If you have problems with your parcel or you received a wrong parcel, you can always lodge a complaint through eFeedback or you can get in touch with Pos Laju customer care center directly if needed.