Poslaju is world-class logistics service provider when it comes to Malaysian courier companies. Over the years, it's been the preferred courier company for a lot of Malaysian people. Be it a seller or a buyer, PosLaju the most trusted and reliable brand in Malaysia.
Given that it has so many branches around the country, we've made it easy for you by listing down all the Poslaju offices near you. And in this post, I've listed Poslaju Ampang.
To make it easy for you, I've listed the Poslaju Ampang operating hours along with perfect address, Google Maps location, contact details and services offered too.
PosLaju Ampang Address
Address: 1, Jalan 8/91, Taman Shamelin Perkasa, 56100 Kuala Lumpur, Wilayah Persekutuan Kuala Lumpur, Malaysia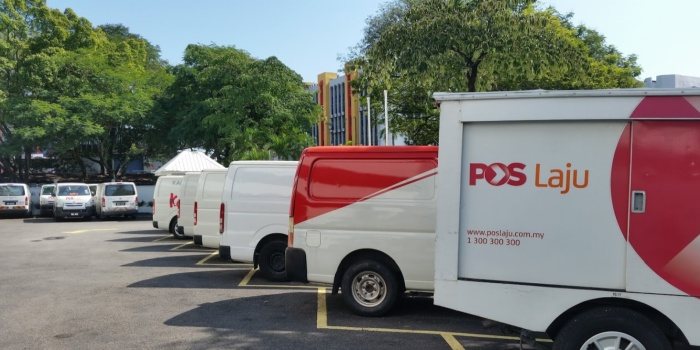 Services Offered by Pos Laju at Ampang Office!
Domestic Delivery
Pickup Service
Register Mail (Pos Daftar)
EMS International
Pos Parcel (Bungkusan Pos)
Normal Parcels Domestic and International
These are the services offered by Pos Laju Ampang center. Now let's have a look at the operating hours of the center so that you never visit the office at wrong time.
Pos laju Ampang Operating Hours
Monday – Friday: 8:30 AM – 8:30 PM
Saturday: 8:30 AM – 6:00 PM
First weekend of every month and Sunday: 10 AM – 3 PM
Pusat Pos Laju Ampang Collection Hours
Monday – Saturday: 8:30 AM – 8:30 PM
Saturday:8:30 AM – 6:00 PM
First weekend of every month and Sunday: 10 AM – 3 PM
If you want to contact the Ampang Poslaju office, you can connect with the officials with the help of below given contact details and if you wish to know your current parcel status shipped through Poslaju, you can take help from here
Pos laju Ampang Contact Details
Telephone: +60 3-9202 1627
Email ID: [email protected]
Official Website URL: http://www.pos.com.my
Drive-in straight to the PosLaju Ampang office near you by follow the location given below in Google Maps!
Note: If you're visiting Poslaju Ampang office just to register a complaint, you can easily submit your complaint by contacting the customer care or use eFeedback online facility. If you have any additional queries, you can visit Ampang branch office at above mentioned operating hours time.
Poslaju Ampang Location on Google Maps
I guess you have now got enough information on Pos Laju Ampang location and the services related to the branch. Let me know in the comments if you need any further information or have any problems with your parcels if they're stuck at the parcel hub if any.