How many times have you come across the message "your parcel has arrived at the station: SOC 4″ or "parcel has been received at sorting facility SOC 4?"
Well, that's a common thing when the parcel is from Shopee Express and is stuck at SOC 4 sorting facility. Well, if you're wondering where is SOC 4 location in Philippines, we've revealed it in this post.
Previously, we also revealed similar locations of Shopee Express sorting centers such as SOC 2 Shopee location, SOC 3 sorting facility,  U10 sorting center of Shopee Express, and more.
One can easily track Shopee express parcel on the official website to know the exact status of your parcel. That said, here's the information on SOC 4 location of Shopee express sorting facility in Philippines.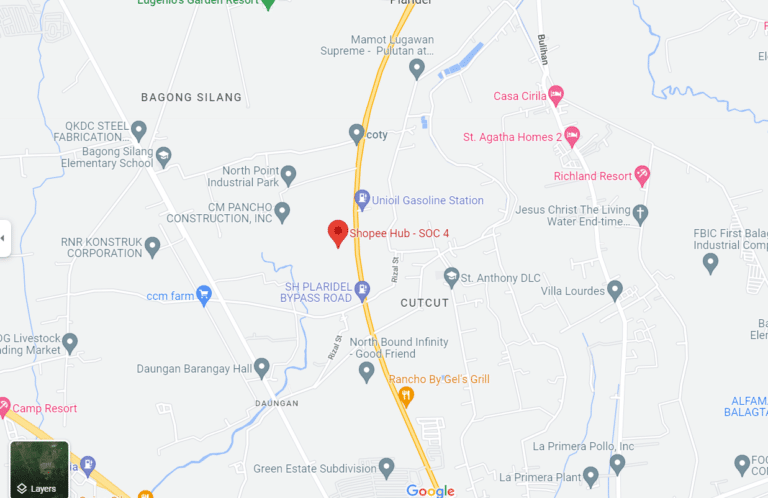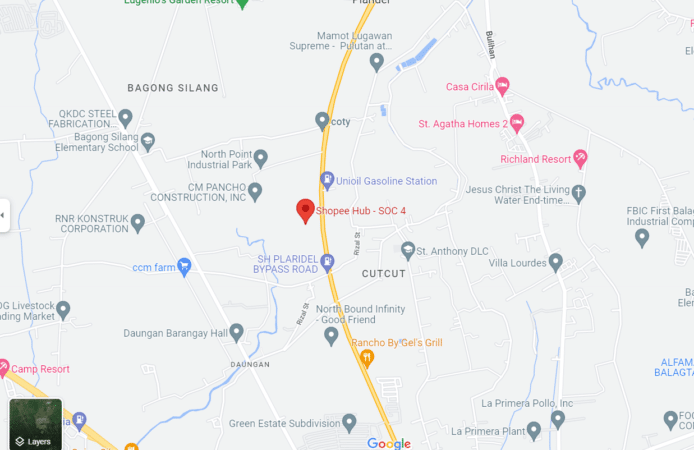 SOC 4 Location Philippines
The exact location of SOC 4 Shopee express is already available on Google Maps, but you cannot find it manually on Google search engine. May be Google still haven't recognized what users are exactly searching for and it isn't able to display the same.
That said, here's the exact address of SOC 4 sorting facility: VV7Q+CRP, Balagtas, Plaridel Bypass Rd, Plaridel, Bulacan, Philippines.
Below given is the exact location on the Google Maps which clearly shows the location as "Shopee Hub – SOC 4" in it.
SOC 4 Shopee Express Contact Number!
Here's the contact number of SOC 4 Shopee Express Sorting Facility: +603-2777-9222
The above given contact is the official Shopee Express number and isn't the one that is directly connected to the SOC 4 sorting facility. Make sure you contact them with entire parcel details so that you get exact information of the same.
Operating Hours of SOC4 Sorting Facility
Monday to Friday: 9 AM to 5:30 PM
Saturday: 9 AM to 1 PM
Sunday: Closed
The above timings are picked from the Google and they might not be accurate. Make sure you contact the customer care before giving it a go!
Closing Thoughts
We hope you got enough details about the SOC 4 sorting facility of the Shopee Express. Make sure you track your parcel through official website only because not all third-party websites display accurate information, most of their result is delayed information as compared to the original status.
So it's possible that your parcel is already out of SOC 4 and it's out for delivery, but you're seeing a delayed status in the third-party tracking website or app.