I've listed the Poslaju Sandakan operating hours along with perfect address, Google Maps location, contact details and services offered as well in this post. We've earlier shared the details of Poslaju Kuching and today I am going to share the complete details of Poslaju Sabah, Sandakan.
Get the tracking details of your parcels that are stuck at Sandakan from this tracking box.
PosLaju Sandakan (Sabah) Address
Address: Jalan Leila, 90000 Sandakan, Sabah, Malaysia.
Services Offered!
Pickup Service
Domestic Delivery
Register Mail (Pos Daftar),
Pos Parcel (Bungkusan Pos)
Normal Parcels Domestic and International
EMS International
These are the services offered by Pos Laju Sandakan, Sabah center. Now let's have a look at the operating hours of the center so that you never visit the office at wrong time.
Poslaju Sandakan Operating Hours
Monday – Saturday:
8 AM – 5 PM
Sunday:
CLOSED (Public Holiday)
Pusat Pos Laju Sandakan Collection Hours
Monday – Saturday: 8:30 AM – 5:00 PM
1st Saturday: 10:00 AM – 4:00 PM
Sunday: CLOSED (Public Holiday)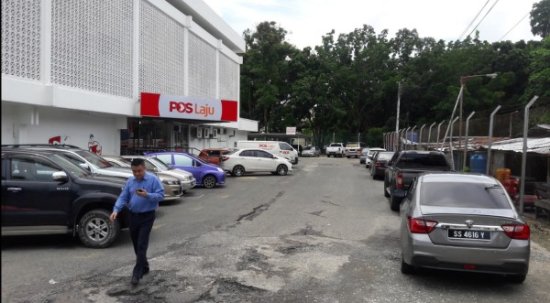 If you want to contact the Sandakan Poslaju office, you can connect with the officials with the help of below given contact details.
Poslaju Sandakan Contact Details
Telephone: 089-210594
Fax Number: 089-229454
Email ID: [email protected]
Official Website URL: http://www.pos.com.my
If the above contact details doesn't work, you can call to the main Poslaju customer service center to know your parcel status. Make sure that you know the nearest Poslaju parcel hub before you call them as they might ask for the same.
Drive straight to the Pos Laju Sandakan (Sabah) office near you by follow the location given below in Google Maps!
Poslaju Sundakan (Sabah) Location
So I hope you've now got enough details about pusat Poslaju Sandakan office which is near to you. Visit this page if you want to know which Poslaju offices are near to you. And if you have visiting the office just to know your parcel status, you can track it online at poslajutracking.org website.