Shopee Express, which was founded in 2016, has got a good customer base within no time in south-Asian countries like Malaysia, the Philippines, and Singapore too! That said, if you're looking to track SPX using your Shopee tracking number, you've arrived at the right place.
Shopee Express Tracking
The overall process to execute Shopee Express tracking or SPX tracking is pretty simple and it doesn't take much time too. Of course, every country has a dedicated Shopee Express website portal, so you need to track your parcel accordingly.
How to Track Shopee Express Order in Malaysia
In order to complete Shopee Express tracking for Malaysia, here's a simple process to follow. Make sure that you're ready with your Shopee tracking number to start with.
#1. Visit the official Shopee Express website from here >> shopeexpress.com.my
#2. After visiting the website, you'll find a search box that has to be filled with your Shopee tracking number as shown below.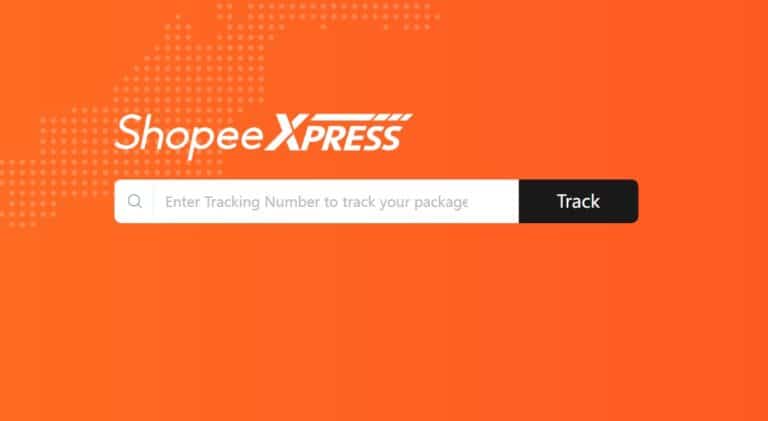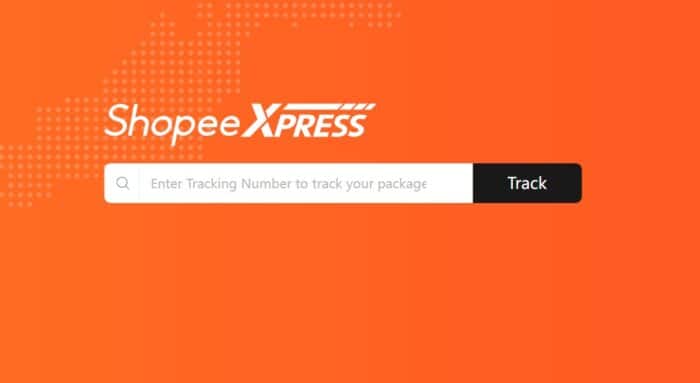 #3. Once you enter the tracking number of your Shopee Express order, you will see the parcel status as shown in the below image.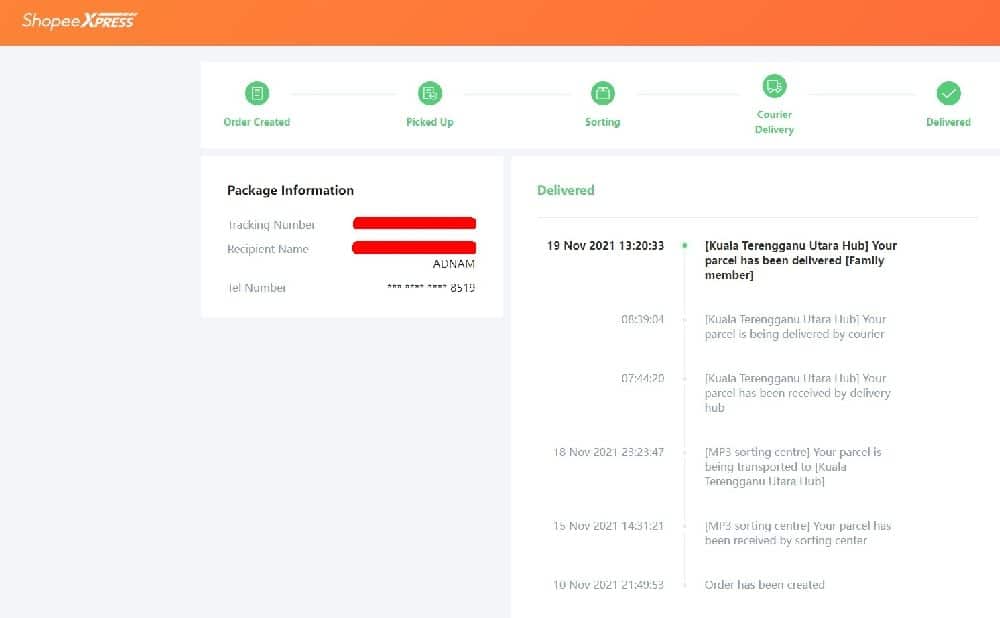 That's how simple it is to get the SPX tracking status of your order. The above image is just a representative image and your order details may vary depending on your tracking number and the day when your parcel was picked by Shopee Express.
Depending on your delivery location, the parcel will be sent to the nearest Shopee Express hub like Nusajaya, or any of the sorting centers like PCH, U 10, SOC 3, SOC 2, MP3, MKZ, and many more!
That said, let us also see how Shopee Express parcels can be tracked in other countries like the Philippines and Singapore.
How to Track Shopee Express Parcel in the Philippines
#1. To start with, visit this website from your smartphone, tablet, or computer.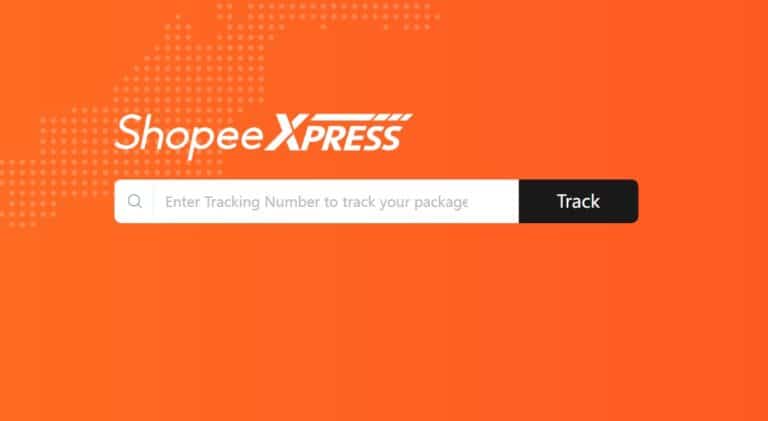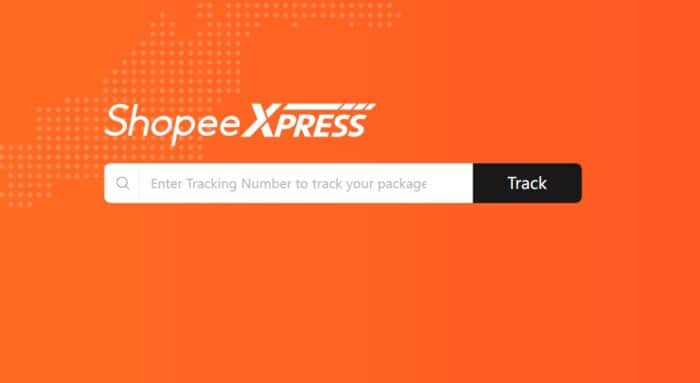 #2. Next step is to enter the tracking number on the website (in the tracking box that you find on the website).
#3. Click on enter to see the SPX tracking result on your screen.
Once done, you can check the tracking status of your Shopee Express order. Moreover, you can also connect with customer care on this number (0288805200) if you've any issues with your parcel or delivery timing.
Take note that Shopee Express Philipines customer care number only works during Weekdays 7 AM to 7 PM and on weekends, it works only from 9 AM to 6 PM only. However, for any general query, you can visit this link to get an instant answer.
How to do SPX Tracking in Singapore
#1. Visit the official website Spx.SG to start with.
#2. Now proceed further by entering your Shopee Express order number in the search box provided on the website.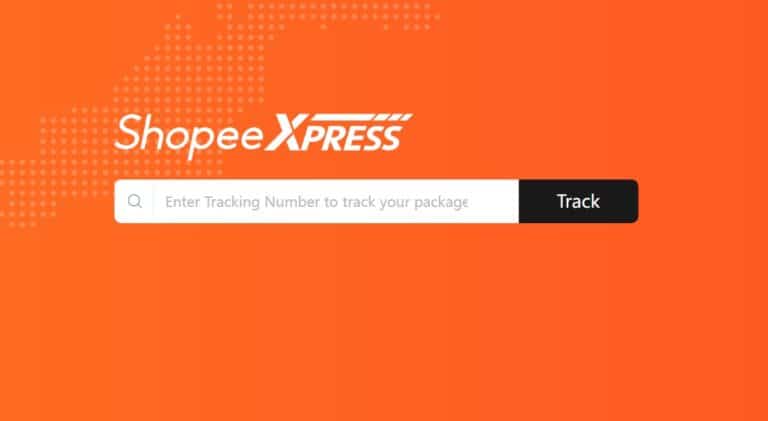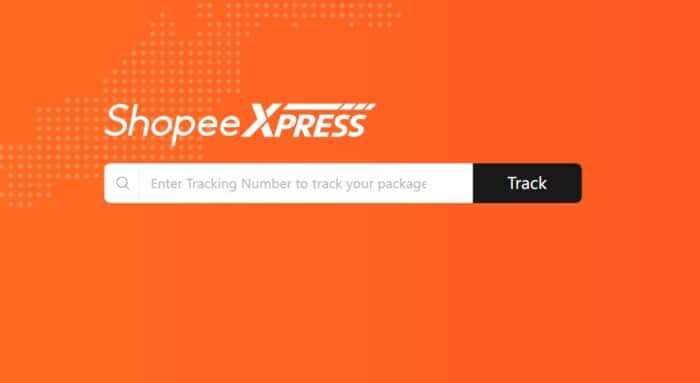 #3. Click enter on your respective devices or click the Track option in the search box.
#4. This will now display the complete tracking information of your Shopee Express order and let you know the estimated date of arrival too if it can predict it perfectly.
Note: Not all parcels tracked are shown with the estimated date of delivery but a few of them do.
Were You Able to Track Your Shopee Express Order?
I hope the above-given steps are more than enough to make you understand the overall process of Shopee Express tracking. Should you've any concerns related to your parcel or estimated delivery date, let us know in the comments and we will help you with the same at the earliest!